Samphire's Seafood Pie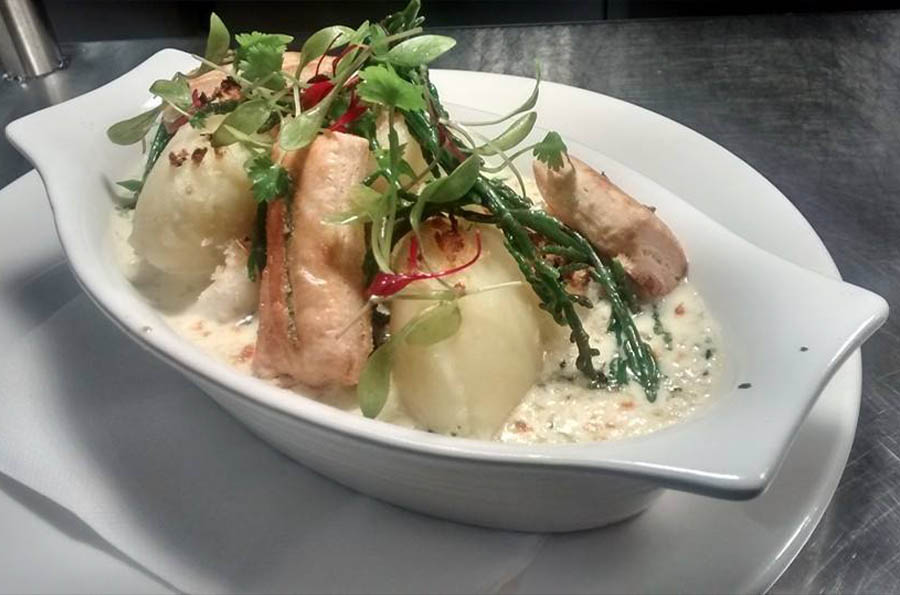 Today's dish of the day is a rich seafood pie using Salmon, Scallops, Hake, Haddock and cockles. Slowly poached in a rich white wine and cream sauce. Topped with creamy Horseradish mashed potato, Puff Pastry and a parmesan crust.
The perfect winter warmer on a damp November Evening.
Share This Story, Choose Your Platform!